[DANSK VERSION PÅ VEJ]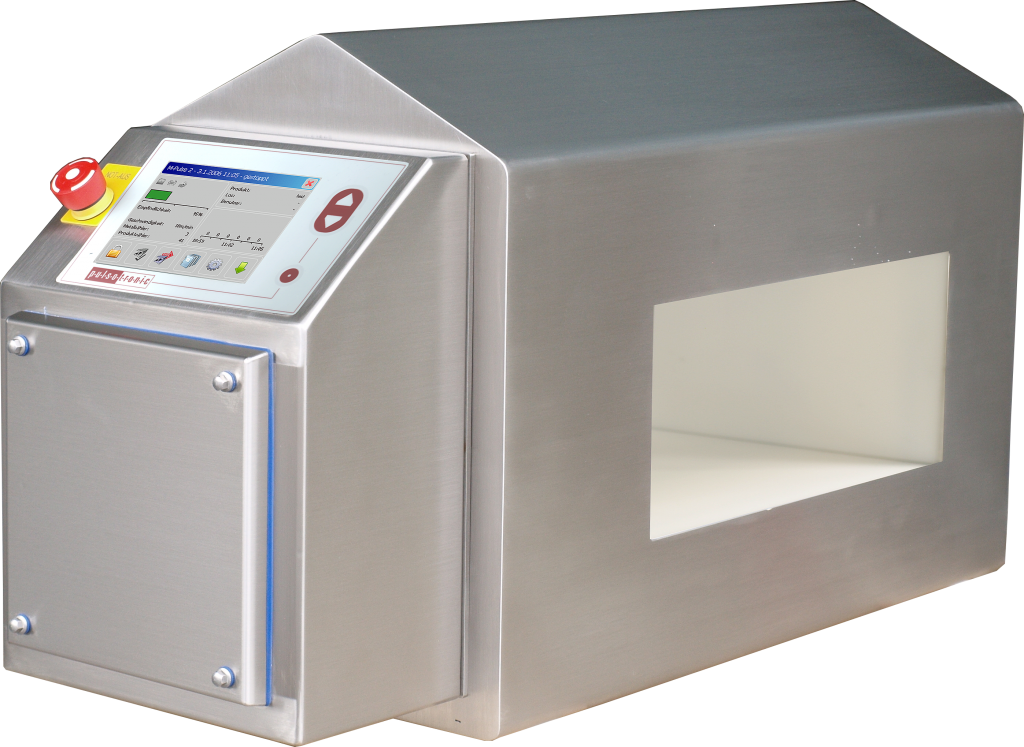 Application BD
Tunnel detectors are used where high detection capacity and reliability are requested. For operation the user chooses among various operating electronics according to his application. Thus even complex tasks can be realised. The stainless steel housing and the smoothly grouting are the advantages making this sensor first class for the use in the food industry. Products with conductive components can be faded out easily due to modern digital technology. The sensors are maintenance- and calibration free.
Function
Contrary to classic metal sensors the working principle of this device is based on a system of three coils. This enables the user to analyse signals precisely and to draw conclusions on their origin. By this it is for example possible to distinguish the signals into vibration, product or metal. This additional data allows a more sensible reaction to metallic residue.
Handling
Depending on the operating electronics the handling is realised via a membrane keyboard with LC-display or Touchscreen. Thus all important parameters can be viewed easily and fast and changed if necessary. The sensitivity of the detector also is adjustable this way. Detailed information you will find in the documentation of the electronics M-Pulse2.
Mounting
The sensing range of the sensor partially is situated above and under the opening of the detector. Big metal pieces can already be detected in this sector. In order to guarantee the accurate functioning of the sensor, these sectors must be kept free of metal. This so-called metal-free zones are divided into two types:
• Metal-free zones for movable pieces
• Metal-free zones for non-movable pieces